Copic Marker Must Haves!
I wanted to put together a shopping guide for us Copic peeps! There are so many products out there in the creative world and it can get a little confusing on what to buy. So I have compiled a list of my Copic Marker Must Haves !!!!
Copic Marker Must Haves  – Sketch or Ciao?
I know those big beautiful, colorful sets look very appealing. But it's so hard to blend the colors that are in those sets because most of the time you don't get the complete color families, so the shades are off and it's difficult to blend them. So even though it's more work I highly recommend buying the Copics individually. I prefer the sketch because I like to have the Copic color on the lid — but the Ciao color the exact same way because they have the same nibs.
I really think if you are having troubles picking colors that my Beginner Copic Color Checklist is a great resource. I list what I use that color combo most and there's a checklist to mark off what you have. I recommend getting 1 set of 3 or 4 coordinating colors. So, choose a pink, purple, blue etc. Make sure they are in the same family so, B91, B93, B95, B97. This way you can learn to blend them. Once your collection grows you will start to see the color differences and blend outside your color family.
If you are looking to make the investment in Copics I suggest you check out ScrapbookPal.com — they have awesome prices. You can get Sketch Copics for 5.85 and Ciao Copics for 3.90!
Grey Copics are a MUST HAVE!
If you aren't sure you need the grey tones let me tell you.. having a full set of Grey Copic Markers will change the way you color forever!!! I promise you! You can add so much definition to your other colors by simple adding a grey to your coloring. My favorite grey tones are N's — they are 'Neutral' and work great with any color. W's are 'Warm' and have a brownish base to them. C's are 'Cool' and have a blueish undertone. I have more information on the Grey's in my FREE 3 Day Beginner Copic E-Course. If you haven't signed up — you should check it out!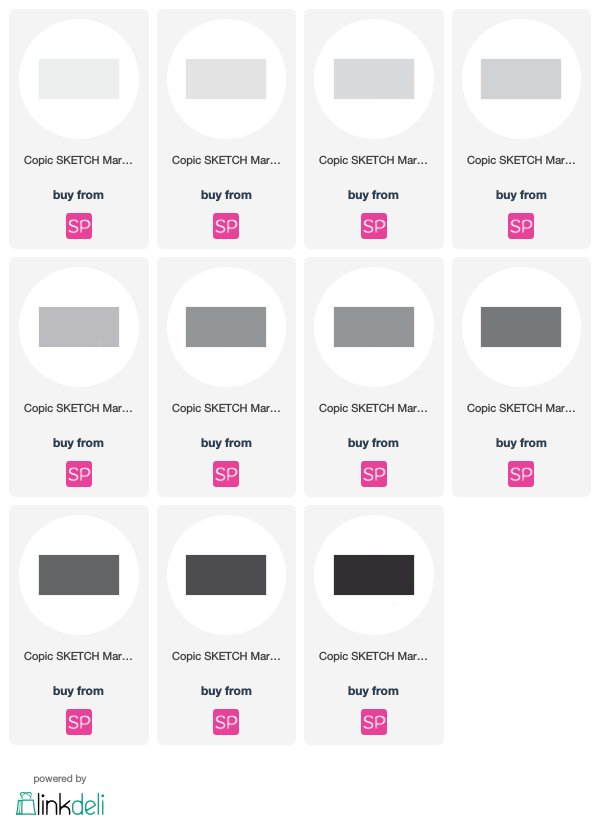 Copic Marker Must Haves – Copic Paper
Neenah Solar White
– I haven't used all the Copic Marker Friendly paper yet, but I have used a few different brands and I can tell you what works best for me and the style of coloring I do. When I first started using Copic Markers I used Neenah Solar White. This worked fine as I didn't have very many colors to blend so I was only blending 2-3 colors together.
Copic Xpress Blending Card
Once my Copic Marker list grew and I started getting more challenging with my blending and coloring I noticed my ink wasn't staying in the lines of my stamped or printed images. You could start to see the ink spreading over the outline. I then started using Copic Xpress it. This paper is amazing. It works great and could withhold the amount of ink layers I was laying down on the paper.
Simon Says Stamp Paper
Then I came to discover Simon Says Stamp Copic Friendly card stock. If you are just starting this is great for the cost and you can buy in small quantities. So here's my Copic Marker Must Haves — for paper!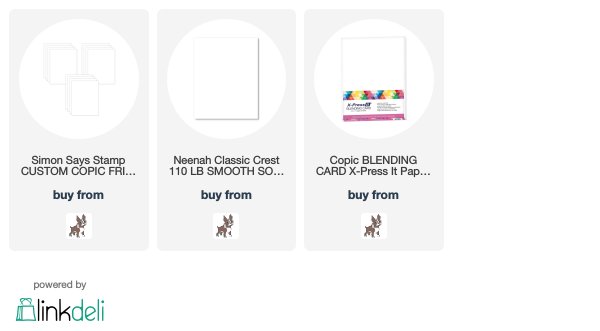 Copic Marker Must Haves – Copic Tools
There are some awesome tools out there for Copic Maintenance. There's nifty little tweezers and multiple style nibs. I use only one side of my Copic Sketch Marker, the brush tip. So anytime I refill my Marker I just pull out the chisel end and add my drops of the refills. I don't think all of the little gadgets are necessary if you are looking to save money. BUT– you will stain your fingers for a couple days. It gets messy!
I will say you will want to always keep some extra Copic Marker Brush Nibs on hand. You will find you will want to replace the marker nibs of the colors you use most often. As the marker uses the ink and starts to become dryer the ink will tend to get sticky and gunk up your nib, leaving the the ink on your paper to dry fast and become harder to blend. It will also leave a shiny streaky look on your colored image. You will also want to keep some blender solution on hand to clean your caps and around the nib.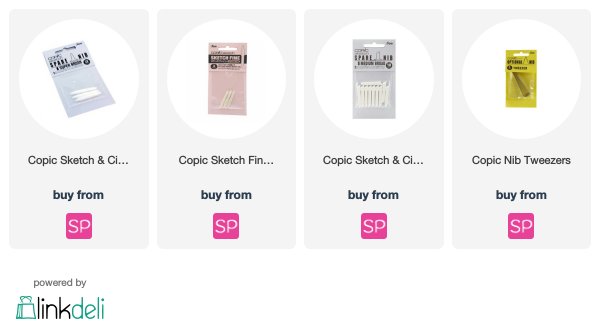 Copic Marker Must Have – Inspiration!!!
We all need some inspiration to be or get into that creative mood. Everyone needs a little push. A huge inspiration to me is Pinterest. There's tons of ideas and pictures on there to keep you busy! The only problem is you can get pretty hooked on Pinterest then realize you've just wasted all your creative time scrolling through other people's creative projects and now don't have time to create your own. Another way to be inspired is to take an online class. I offer classes online, so you can take them in the comfort of your own home and on your time!  I did the whole teaching in the scrapbook stores thing for years and people are just too busy. These Online Copic Marker Classes work SO well!
You can check out my courses below!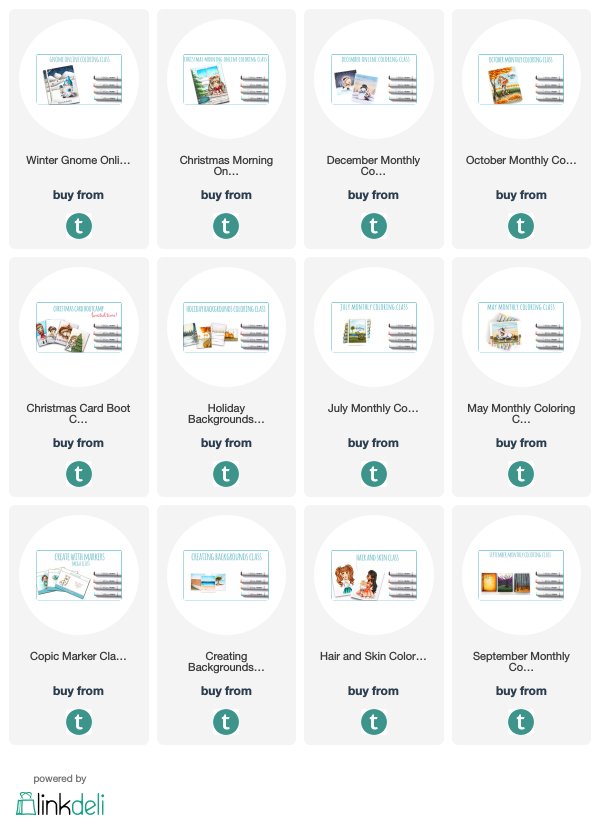 I'm not the only one who has classes either, I think artists, especially new artists need to soak up as much information as possible, from a variety of different artists. Then find your own look and see what works best for you and create YOUR OWN STYLE!
I hope you enjoyed to read about my Copic Marker Must Haves. See you all next week my crafty peeps!