Neat and Tangled Stitched Llama Die Video Tutorial
Hello there my creative peeps! Happy St. Patrick's Day! Today I'm sharing a different type of tutorial — it's way out of my comfort zone. I don't sew and I'm sure there might e better/easier ways to do this but I did want to share my process in creating this little Neat and Tangled Llama. So I do have a video — I hope it encourages you to take a chance and step out of your comfort zone.
I did have a ton of fun playing around with this project and I know you will as well.
In celebration of St. Patrick's Day I did use green and gold and yes a little rainbow to my Llama.
I adore the little tags I added and think it really adds that finishing touch to make it look a little Irish. 🙂
I know these dies are out of stock — like everywhere! But make sure you get the email back notification so you know when they are restocked. Meanwhile, you can take a look at the other stitched die critters from Simon Says Stamp. There are lots of cute ones.
I also recommend getting the felt at Simon Says Stamp, too. The felt I got at Michael's didn't cut very well through my die cutting machine. The felt I got at Hobby Lobby ways a little better. Neither store had pretty colors of felt. The Crafter's Companion Felt colors are so pretty — love the pastel!
Okay, here's my video tutorial. I hope you like it and you get some inspiration from it.
Supplies Used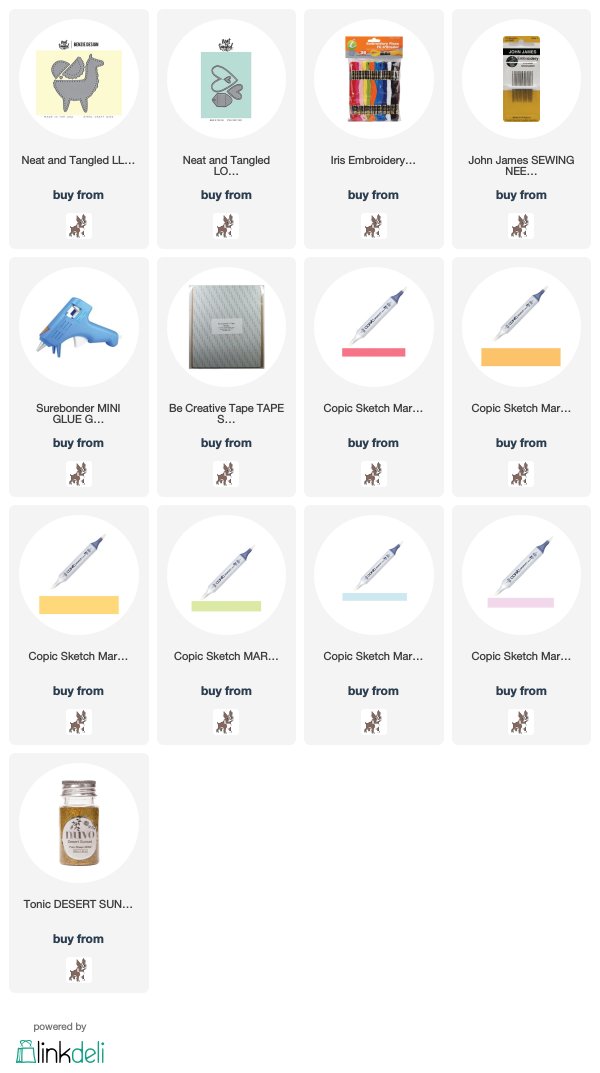 Pin the image below so you can always find your way back to this post!
Linking up: 2 Crafty Critter Crazies • Altered Eclectics • Crafts Galore Encore • Crafty Animals • Die Cut Divas • Happy Little Stampers • Paper Craft Business Challenge • The Creative Crafters •