How to color Mountains behind your Power Poppy Flowers + Copic Marker Color Combo
Hey there my Creative Peeps! Today is my day to post a tutorial over on the Power Poppy for the Inspire me Monday post! I have a full step by step tutorial on How to color Mountains behind your Power Poppy Flowers. So make sure you pop on over to the blog and follow along.
I'm using this brand new digi stamp from Power Poppy called Blossoming Cherry. It's GORGEOUS! The digi stamp is actually a little smaller I added 2 images to my card for a more fuller look, then I printed my images and sentiment on my Copic Xpress it Blending Card.  I saw these flowers I knew I wanted to create a mountain background behind them, so I looked up some mountain paintings so I can study the shadows and shapes and the different colors other artists used and then I came up with my own little scene.
I've put together a stunning Copic Marker Color Combo Inspirational photo. I hope you feel super inspired by it!
Check out my other Copic Marker Color Combos!
If you are familiar with my coloring of course all of the colors I've used are not listed in the photo so here's a full Copic Marker list of what I used in my scene.
Mountains – BV20, BV23, BV31, C0
Sky – B41, C00, BG11, B12, E000,
Cherry Blossoms – R85, R83, R81, RV10, E33, Y21
Stems – G24
After my image was colored I took my White Gel Pen and added dots to the centers of my flowers which really brought them to life!
Tomorrow, I have a new Digi Stamp being sent to those Signed up for My Creative Library. Make sure you're on that list you won't want to miss this one!
Looking for more Backgrounds to create – Check out My Online Coloring Class – Creating Backgrounds FREEHAND!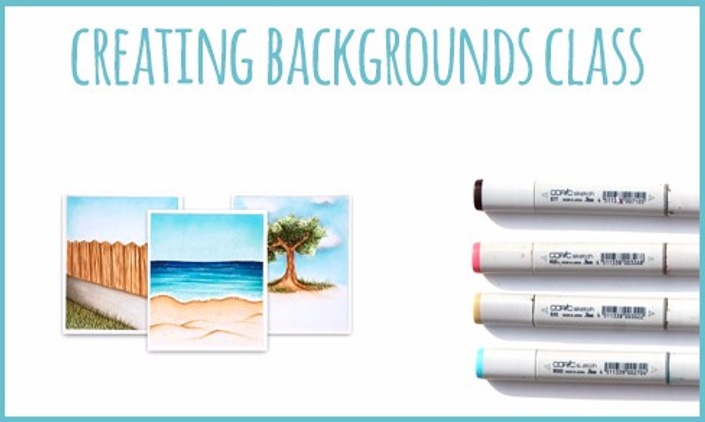 Pin the image below so you can always find your way back to this page!
Linking up: Fashionable Stamping • Lil Patch of Crafty Friends • Stamping Sensations • The Corrosive Challenge • Crafting with Dragonflies • Crafty Friends Challenge • Papercrafters Linky Party • CAS on Friday • Color Crazy Challenge • Crafting with Friends • Fussy and Fancy • Polka Doodles • Simply Papercraft • A Bit more Time to Craft • Crafts Galore Encore • Create and Inspire • Digi Doodle Studios • The Craft Blog Challenge • Sweet Stampers • Your Scrapbook Place •