Fairy Shaker and No Line Copic Class in So-Cal
I'm having an Fairy Shaker and No Line Copic Class in So-Cal! It's going to be so much fun to color up these adorable stamps from My Favorite Things. This stamp set is Called Fairy Good Friends.
I'm teaching this Fairy Shaker and No Line Copic Class in So-Cal at This n That Scrapbooking in Chino, California on Wednesday July 17th at 7pm and again on Thursday Morning July 18th at 10am.
This n That Scrapbooking
• 3991 Grand Ave. Ste. B Chino, California • Phone 909-464-1108
Please visit the store links below for upcoming class info!
This n That Website •Visit This n That on Facebook!
We will be coloring these 2 adorable little fairies using the no line technique and then we will be creating this background using our Distress Oxide Inks and finally, we will be creating a fun interactive shaker card!
Copic Markers needed for this class: E13, E11, E00, E000, R32, R30, E41, E42, E43, E44, BG18, BG13, BG11, YG00, YG13, YG17, C00, C0, C2, C4 white gel pen, black multiliner, foam tape or pop dots, tweezers, liquid adhesive sponging tools, distress oxide: peacock feathers, cracked pistachio, scattered straw.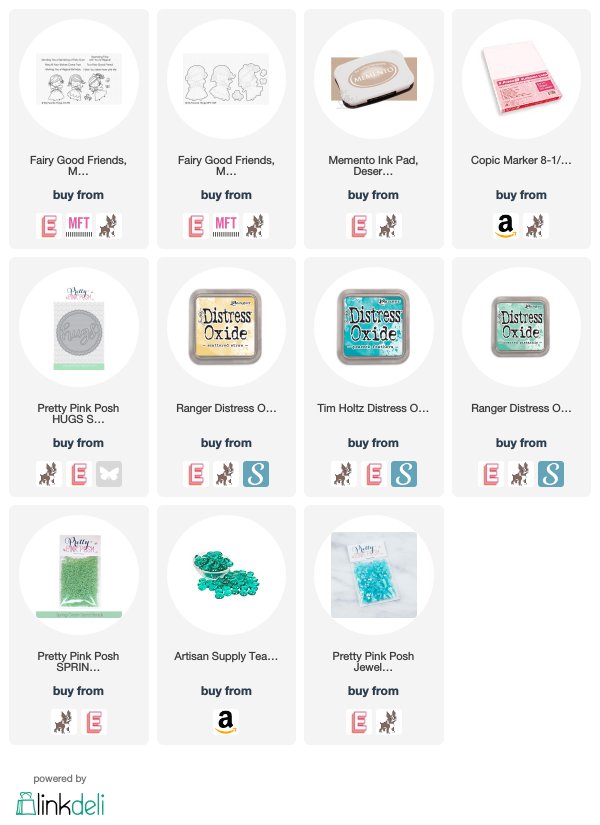 If you're looking for some Copic Class and  not in the So-Cal area — I also have an Online Copic Coloring Classes you can join, where you can watch the videos over and over and pause whenever you need to. If you join any of my Online classes you'll have lifetime access to the course.
I also have lots of
FREE Video Tutorials here on my YouTube Channel!
Pin the image below so you can always find your way back to this page!