Create 4 different cards from 1 design + MFT NEW Release
Hello my crafty peeps! I'm so flippin' excited to share these cards with you today! I'm using all new stamps and dies from the newest release from My Favorite Things and guess what?!?! They are available TODAY! Oh yeah!!!!
My Favorite Things is one of My Favorite stamp companies ever. Their releases are always over the top and just when you don't think they can get any cuter.. they do! I just adore this new Selfie stamp set and the dies. They are so much fun to work with and the stamps are PERFECT for Copic Coloring. I will be doing a few Copic Tutorials on coloring these guys so make sure you subscribe to my email so you don't miss it!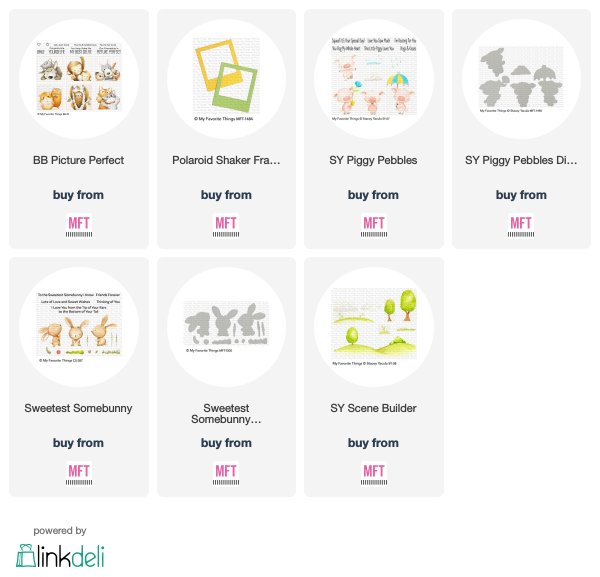 I picked all the stamps I wanted to color for the release and I couldn't narrow it down. So, I asked myself, I want to do a mega post featuring all these new goodies. Then, I decided let's do a post where I take one piece of sponged card stock (card front sized) and create 4 different cards. So that's what I did with today's post. I do have a video below as well showing how to Create 4 different cards from 1 design !
I used my Tim Holtz Distress Oxide Inks and created this background.
Colors used: Worn Lipstick, Dried Marigold, Squeezed Lemonade, Cracked Pistachio, Tumbled Glass and Shaded Lilac.
Here's how I cut up my one sheet of sponged card stock. Please watch the video for a walk through of each card and how I cut the paper to Create 4 different cards from 1 design.
Here's the video so you can see how I cut my card stock and the each card description.
 I stamped all my images in Memento Desert Sand (so I can get the No-Line look) onto my Copic Xpress Blending Card and colored with my Copic Markers.
These first 2 cards I'm using the NEW Picture Perfect Stamp Set and the Polaroid Shaker Frame Die.
For these cute little monkeys I used E79, E77, E74, E70 and W7 for some deeper shadows. I created the leaves around the top freehand using G20, G21, G24 and G28. Then I carefully colored the background in with BG000.
This next card is one of my favorites! I colored pup in the middle with E30, E31, E33, E35, W7, N5, N3, N1, N0. C00. I colored the darker pup in the left corner the same color combo as the monkeys, E70, E74, E77, E79, W7, and the other pup is colored using both of those color combos together. The tongues are R22 and R20, collar is G85, G82, grassy hill is G21, YG13 and the sky again is BG000.
I LOVE this little piggy! This little guy is from the new set, Piggy Pebbles. I colored her with R20, R01, E000, E01, E31, E35. The flower is V12, V15 and the stem is G82, G85, the pot is BG11, BG10, BG000.
This next card is using all the same previous colors from above. I try to do that so I'm not using a hundreds of colors in one post. I'm using the new sets, Sweetest Somebunny and Scene Builder.
The bunny is E70, E74, E77, E79, W7. The trees are G20, G21, G24, G28. Sky is BG000, Grass is YG00, G20, G21, G24, G28, G85, G82, YG13. The tree trunks are E31, E33, E35 and E74.
I used the selfie square die to create that little stitched window.
Here's a peek of the inside of the card.
I hope you feel inspired to Create 4 different cards from 1 design. I would love to see if you create a card using these different cuts.
Supply List

Pin the image below so you can always find your way back to this post!